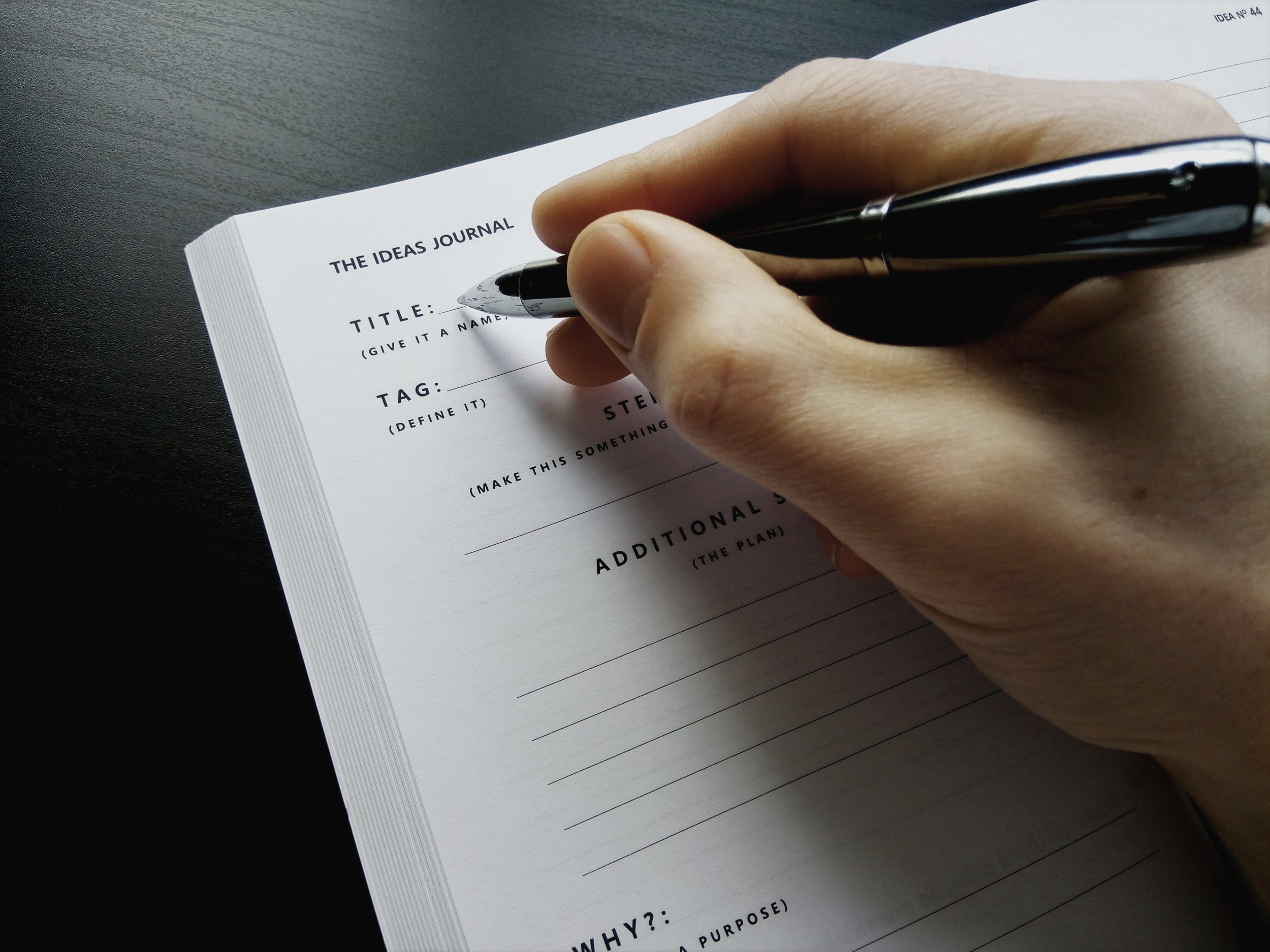 The Ideas Journal is Designed for Ideas of All Kinds
Perfect for business ideas, creative projects, and infinitely more. Use The Ideas Journal to come up with the ideas that will shape the rest of your life.
The Ideas Journal is a Tool for Discovery
Make a daily habit of writing down ideas and it's only a matter of time before you come up with the idea that changes everything. Writing down ideas every day trains you to see the opportunities all around you.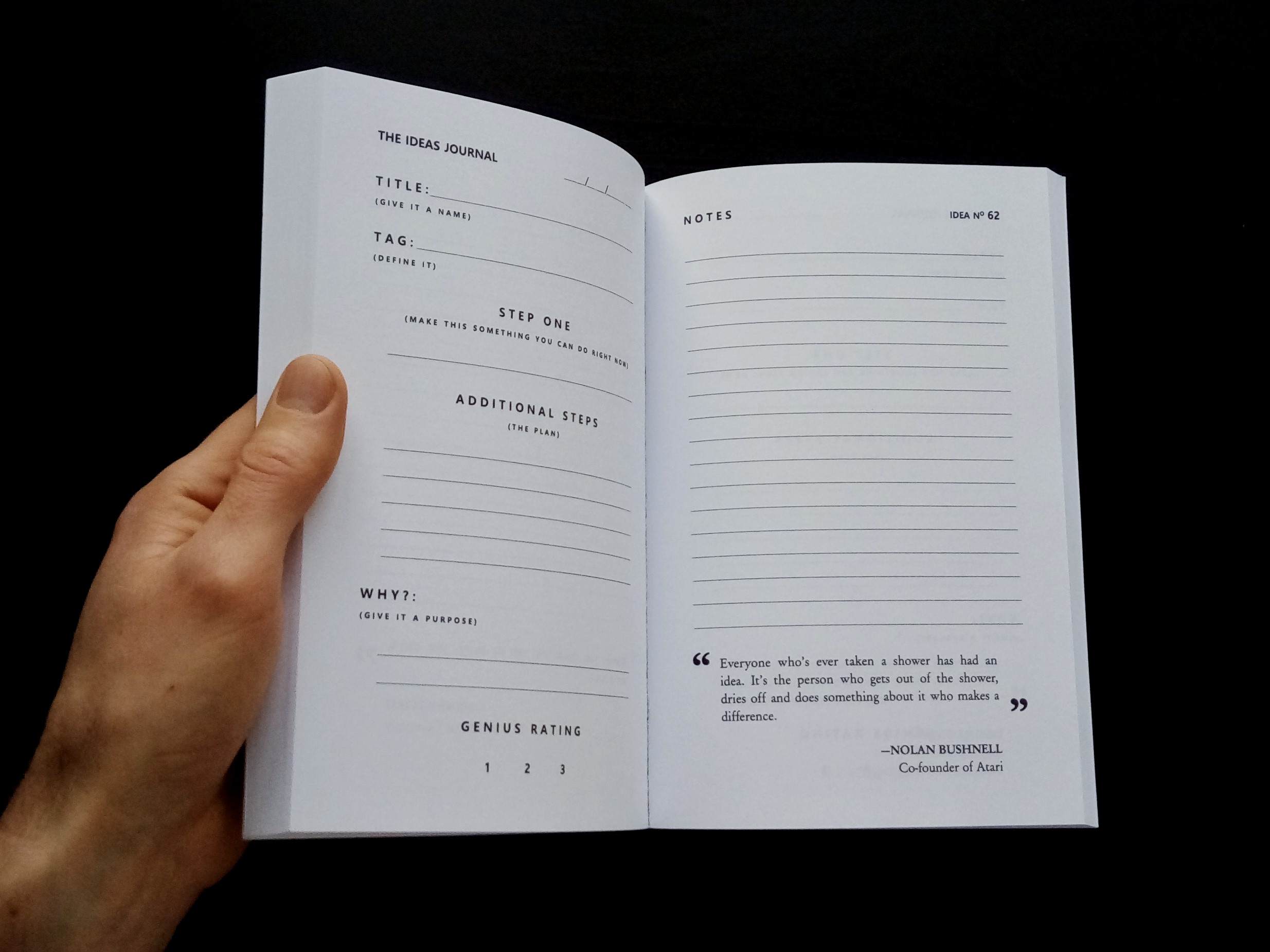 The Ideas Journal is Focused on Action
Use The Ideas Journal's unique page layout to turn each idea into a step-by-step master plan. Dream it, then do it. That's what The Ideas Journal is all about.